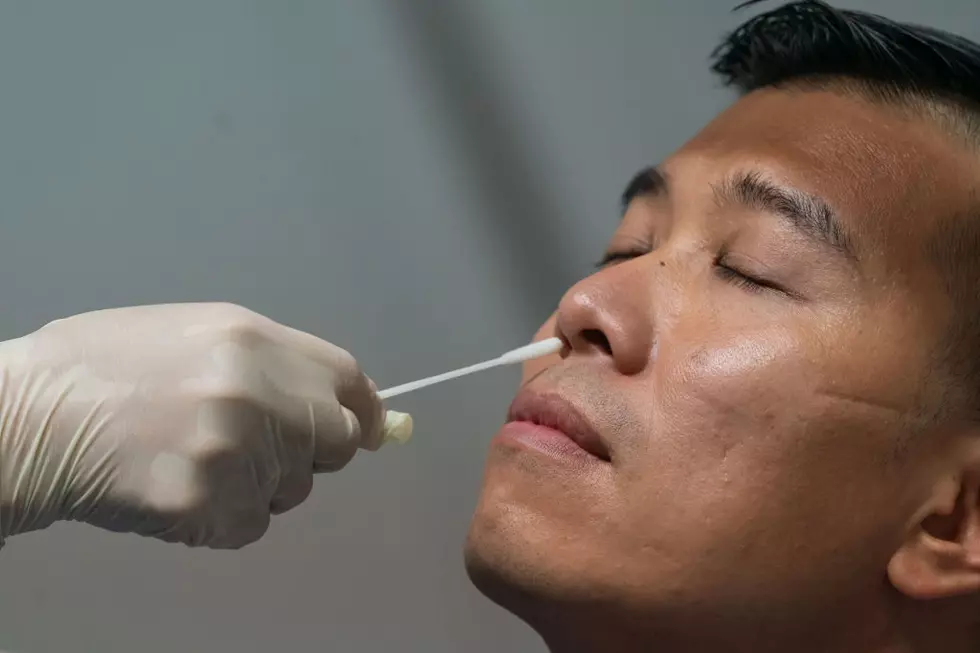 Not Feeling Well Yakima? Time to Order That Test Kit!
Getty Images
Today is the day you can order free at-home COVID-tests from a new state website, sayyescovidhometest.org. If you are one of the thousands of people who want a test kit you'll need to be patient.
If you order a test kit be patient the state is short right now
State officials say the state doesn't have enough test kits to fill every order since the state only has a small number of the 3.5 million test kits that are expected to eventually be available through the site. You may also find test kits from the federal government website, COVIDtests.gov that was started earlier this week.
The federal website allows people to receive four at-home test kits per address. The kits will be delivered by the U.S. Postal Service.
The state site started offering the kits on Friday but you can also order by phone
The Washington State site launched Friday under a partnership with Amazon and CareEvolution, allows state residents to order one testing kit which will include four to five tests. If you order today the kits will be delivered with the next one to two weeks depending upon availability.
You don't have the internet? The test kits are available through the Department of Health's COVID-19 hotline at 1-800-525-0127.
What do you do if you test positive?
Washington State Health officials say if you test positive for COVID-19
Stay at home away from others (isolate), except to get medical care.
Monitor your symptoms. If you have an emergency warning sign (including trouble breathing), seek emergency medical care immediately.
Stay in a separate room from other household members, if possible.
Use a separate bathroom, if possible.
Avoid contact with other household members and pets.
Don't share personal household items, like cups, towels, and utensils.
Wear a mask if you must be around other people inside and outside your household.
Answers to 25 common COVID-19 vaccine questions
Vaccinations for COVID-19 began being administered in the U.S. on Dec. 14, 2020. The quick rollout came a little more than a year after the virus was first identified in November 2019. The impressive speed with which vaccines were developed has also left a lot of people with a lot of questions. The questions range from the practical—how will I get vaccinated?—to the scientific—how do these vaccines even work?
Keep reading to discover answers to 25 common COVID-19 vaccine questions.
KEEP READING: See how animals around the world are responding to COVID-19
READ MORE: 50 resources to help you educate your kids at home