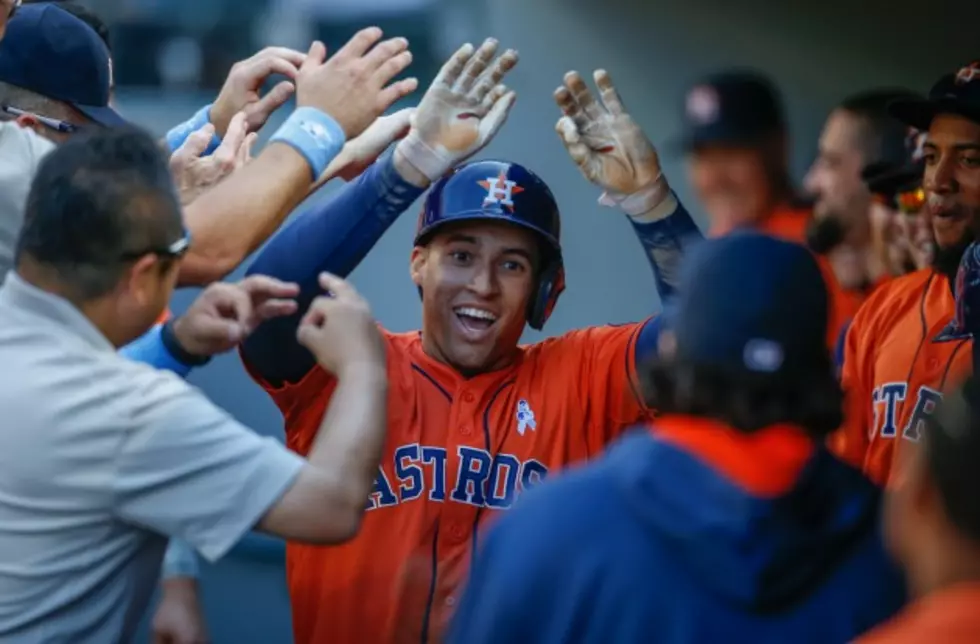 Rasmus and Springer homer as Astros beat Mariners
getty images
SEATTLE (AP) — SEATTLE (AP) — Colby Rasmus and George Springer each homered to lead the Houston Astros over the Seattle Mariners 6-2 Sunday.
Houston rookie starter Vincent Velasquez permitted only two hits in 3 1-3 innings. But he walked four and gave up a run, and was pulled after throwing 93 pitches.
The Astros used five relievers. Will Harris (4-0) went 1 1-3 scoreless innings for the victory.
J.A. Happ (3-4) allowed two earned runs in five innings.