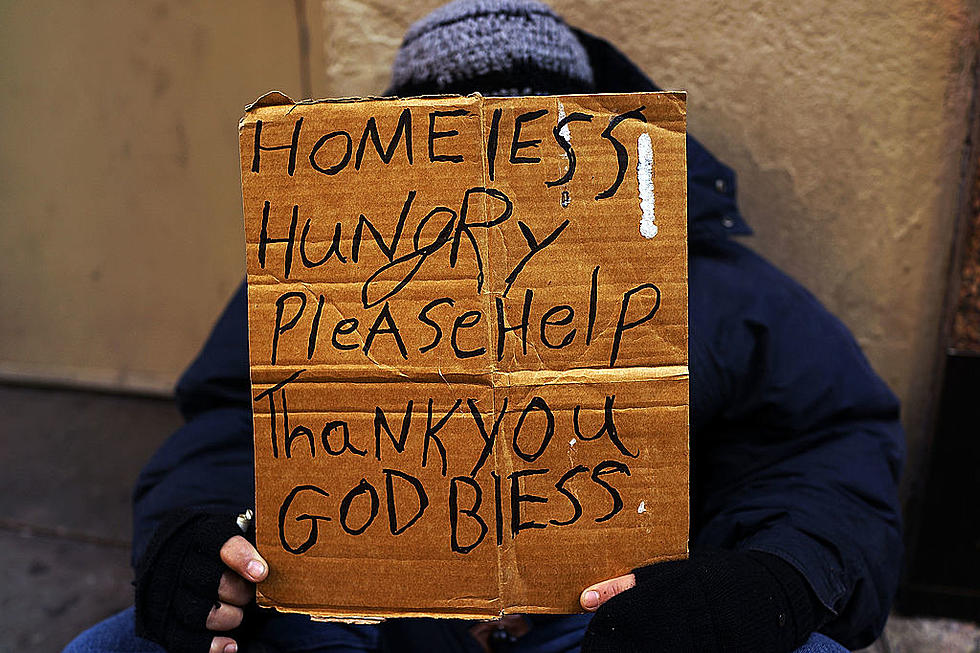 Progress Made But More To Do Helping The Homeless
Getty Images
We have heard a lot about Yakima's "homeless problem" in the last couple of years and the impact on business and quality of life in the heart of downtown, along North First Street, and at the Greenway.  Some changes have been made, gathering points moved, a new approach to shelter with Camp Hope, and a more aggressive "seek out  & help" program by the Union Gospel Mission.
The Big Picture of Homelessness
Yakima's League of Women Voters (LWV) has just released a report that posts the numbers from Yakima. But first the BIG picture.
The U.S. Department of Housing and Urban Development's (HUD) 2020 Annual Homeless Assessment Report Part 1 to Congress shows that 580,466 people experienced homelessness in the United States on any given night in 2020, an increase of 12,751 people, or 2.2 percent, from 2019.  More than half a million of us - that's like Tacoma and Spokane combined.
The report found " that between 2019 and 2020, homelessness increased significantly among unsheltered populations and people experiencing chronic homelessness. Veteran homelessness did not decrease compared with 2019, and homelessness among family households did not decrease for the first time since 2010. The report also found that people of color are significantly over-represented among people experiencing homelessness."
The News Tribune narrows in on Washington's homeless, reporting that last year some  22,923 people in Washington were homeless which is about 4% of the national total.  That sounds small in number compared to the obviously growing problem in the Seattle/Tacoma area.
Yakima Homeless Study
Now we can drill down even more with the release of the Homeless Study conducted by the League of Women Voters Yakima.
Here's what the LWV says is in the report looked at based on data from about 4 years ago.
How is homelessness defined?
What are the causes of homelessness?
What are the services available to persons experiencing homelessness?
Who provides those services?
What are the gaps in services and housing?
What funding streams are available to address those gaps?
What is the role of government and non-government agencies?
The League met with partners and community members for two years to develop this study.  It is also available on the Network Web site at Publications & Research (homelessnetworkyc.org).
The report is 33 pages long but here is a portion of the conclusion
As a community, we need to be mindful of our City's Housing assessment that shows we need to issue one building permit a day in order to keep up with the current demand. Nearly a third of all Yakima residents spend more than 30% of their income on housing – a standard considered unaffordable. The National Alliance to End Homelessness (NAEH) found the average cost to a community of an unsheltered person is roughly $40,000 a year in police, emergency room, treatment, jail, ambulance, and shelter costs (often repeated), compared to an average cost of Permanent Supportive Housing with intensive case management in Yakima County of $14,500 per year.
Progress has been made but more work to be done.
LOOK: Here are the best small towns to live in across America