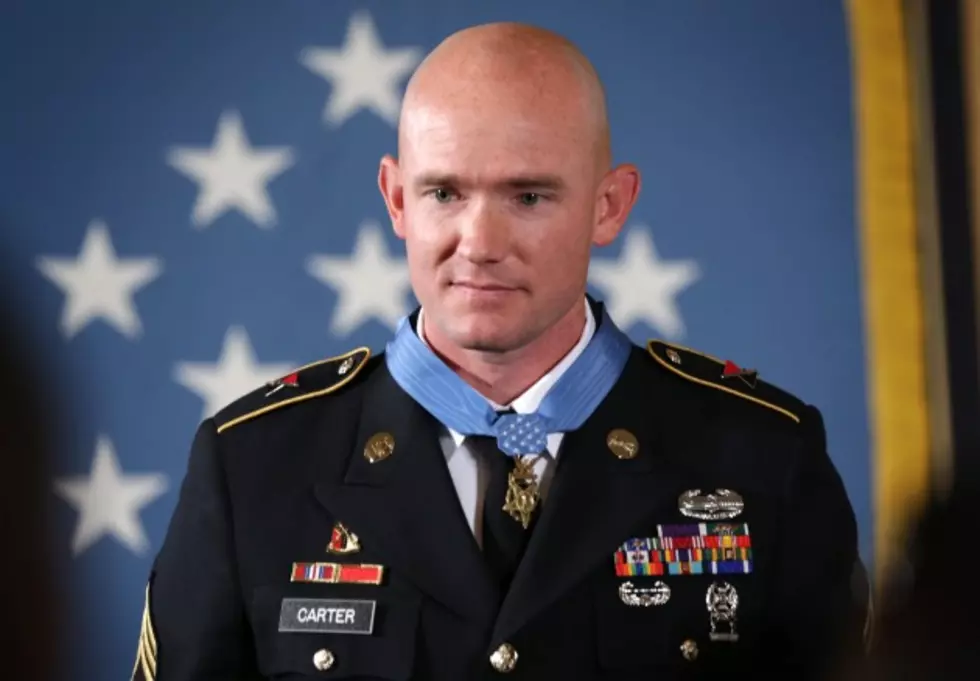 Medal of Honor Recipient Retires from Army
Alex Wong/Getty Images
The second of three Medal of Honor recipients at Joint Base Lewis McChord left the Army this week.
The News Tribune reports a spokesman from the 7th Infantry Division announced Friday that 34-year-old Staff Sgt. Ty Michael Carter was returning to civilian life.
The division held a ceremony for Carter at JBLM on Friday, presenting him with end-of-service awards. The soldier chose to keep the event private.
Carter received the Medal of Honor in August 2013 for the bravery he showed in an October 2009 battle in which a force of some 300 Afghan insurgents almost overwhelmed his unit at a combat outpost in Afghanistan's Nuristan Province. Eight U.S. soldiers died in the fighting.
Since he received the medal, Carter has been a visible advocate for soldiers.