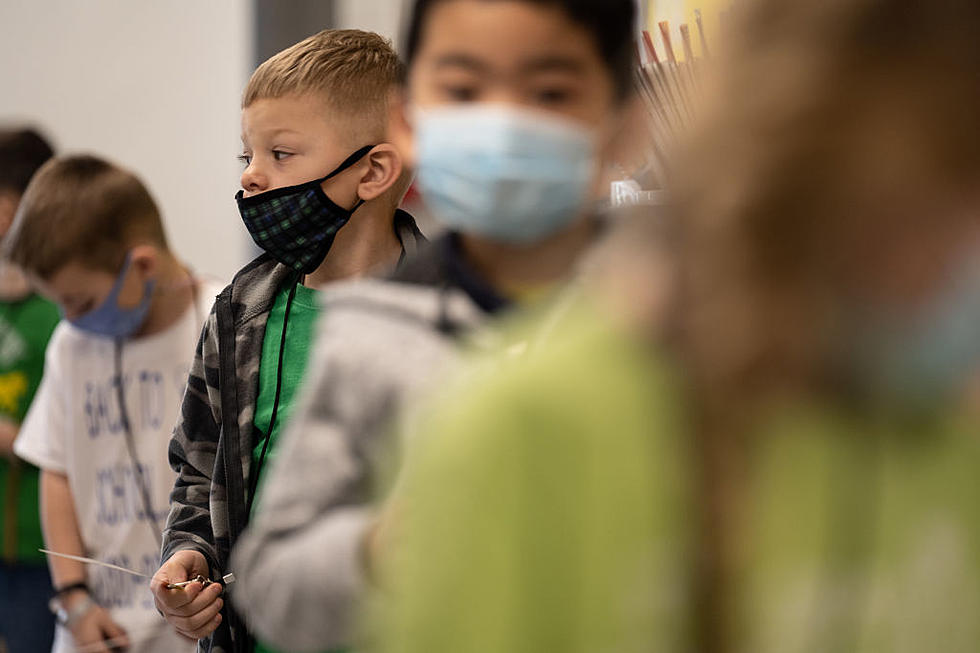 Masking School Kids In Yakima Isn't the Answer But Will The Governor Listen?
Getty Images
LaDon Linde is a Yakima County Commissioner, and in that role, he is also on the Yakima County Health Board.  The Group met yesterday with the new County Health Officer, Doctor Neil Barg, on board.  Linde says there wasn't any discussion of new mask mandates and he says he doesn't expect one in Yakima.
Snohomish Mandates Masks
They have however started to pop in other locations.  KIRO News 7 in Seattle reports a new mask mandate in Snohomish County North of Seattle   "An indoor mask directive is now in effect for Snohomish County, regardless of vaccination status.  County and health officials made the announcement Tuesday as COVID-19 cases continue to surge in the county. The directive applies to everyone over 5 and includes vaccinated and unvaccinated people.  The mandate went into effect at midnight Thursday. The directive includes retail, grocery, and government places, among others. It does not apply to outdoor spaces, but health officials are encouraging masking up outside as well."
What About The Students And Teachers
Linde says he proposed and the board passed a resolution to Governor Inslee asking the Governor to reconsider his "must mask up" policy for school kids.  Linde says science doesn't really support it, education goals are compromised by masks with both student's and teacher's communication and comfort challenged.  Linde says there are other mitigating practices and strategies for limiting exposure to the coronavirus.
Seems simple enough that if kids are going to in-person schools, practices that will promote the best learning environment at school should be given full consideration.
The County Commissioner says he knows other elected leaders around the state are sending similar messages to Olympia and he hopes but questions if the Governor will hear and respond.
Social Distancing Zodiac