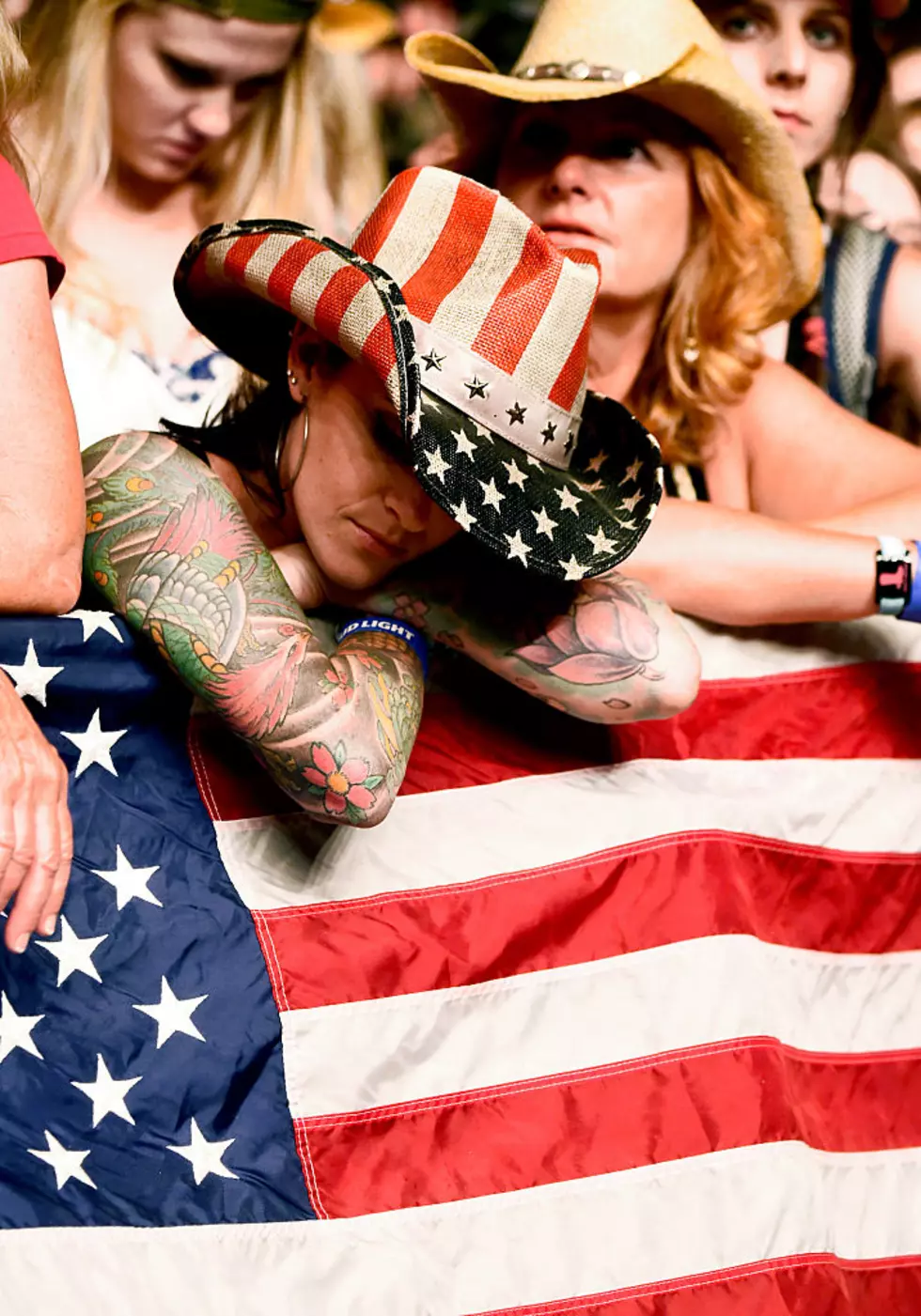 Wow, What A Line Up! The Music Acts Are Set – Hop Country Fest
Getty Images
The last pieces of the musical puzzle have been snapped into place.
Now it's just up to the calendar and the weatherman.
The Acts Are Set
The lineup is now set for this fall's Hop Country Music Festival. so, let's fill out your dance card. (oh man, is that ever an antiquated saying...but I like it!)
Friday night, September 9th is a Pre-Funk Party Night, featuring Too Slim and The Taildraggers opening up for the Friday headliner - Generation Radio. Too Slim and the Taildraggers crank out the high-energy blues/rock that has been thrilling audiences and building a loyal fan base for years.  Too Slim has had some fat gigs with some of their music having been featured on the MTV's series, The Real World and Road Rules.
Save some energy. The big show is the next day, Saturday, September 10th, when a full day of musical artists join the lineup with Cody Beebe & the Crooks and previously announced headliner, Cole Swindell.
\So who's up?   Caitlyn Smith, winner of a Critics Choice award and nominated for the ACM Female Artist of the Year, also named by Rolling Stone Magazine as one of the "10 New Artists You Need to Know,"  She released her album "Supernova" in 2020.
Also headed to town for the first-ever Hop Country event is Hannah Dasher, a Nashville recording artist, and a popular TikTok personality. She was named one of CMT's "Next Women of the Country" artists in 2021.
But wait, there's more!   Boy Named Banjo has crafted a sound that incorporates an energetic blend of country, bluegrass, alternative rock, and folk-pop. Their songs tell stories from an honest, emotional, and roots-driven perspective. Boy Named Banjo has hit songs like "Go Out Dancing," "Where the Night Goes," "Feel For You," and "Blue Hole Ridge.
Chances are pretty good you've seen the next two acts as both hail from the Yakima Valley.
· Zach Hinson began to make waves in 2015 and in 2021 Zach made his way to the heart of Country music in Nashville, TN where he continues to hone his skills as a songwriter and crowd-pleasing performer.
Finally, American Honey will share its blend of high-energy, country/rock. You can purchase your tickets, see the lineup, and get more information by going to www.hopcountry.fun.
The Hop Country Music Festival will take place September 9th and 10th at SOZO Sports Complex, 2200 S. 36th Avenue in Yakima, WA.  This festival is a new event for Central Washington with all proceeds supporting play by local athletes.
The Best Country Singer From Every State
Some states, like Oklahoma and Texas, are loaded with famous country singers. Others, like Nevada and Maine, are still looking for a real breakthrough artist. See the best and most successful country music artist from all 50 states, starting with
Hank Williams
and Alabama.