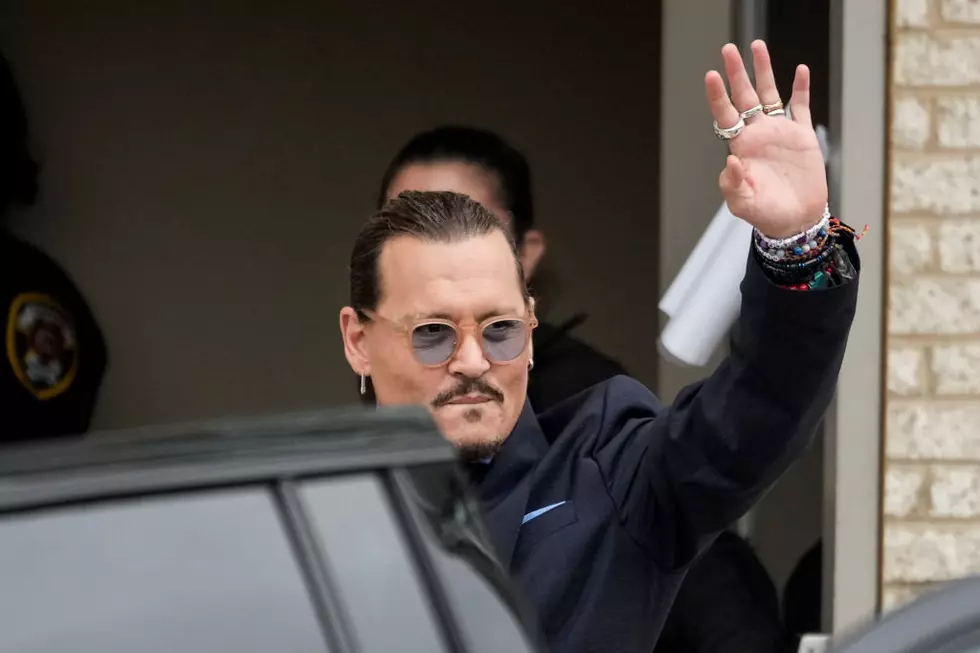 Jury Drops The Hammer On Heard – Johnny Depp Wins Millions
Getty Images
The Fight of the Century has gone to the jury and millions of curious fans, gawkers, and celebrity seekers are waiting anxiously for the decision. Win? Lose?? Draw???
Is That A Goodbye Wave To A Career?
In one corner, at five foot seven inches tall, the 36 years old, beautiful, and moderately talented Texan, (my opinion) Amber Heard.
Not Many Bigger Than Depp
And in the other corner, standing five foot ten inches tall (when not wearing pirate boots) eight days short of his 59th birthday, the mercurial and eccentric movie megastar Johnny Depp.   Based on his credits as a lead actor in 40 films, Depp's movies have made $8,289,887,217 worldwide.... ranking him at  #3.
Both have made allegations of abuse. Each seeking millions of dollars in compensation for what their mesmerizingly public feud has cost them both.
What Set It Off
NBC News Gives the backstory:
The couple married in 2015 and split in 2016, but have continued to battle in court over an op-ed Heard wrote for The Washington Post in 2018, in which she described surviving domestic violence -- without mentioning Depp by name.

Depp is suing for $50 million in damages and denies ever being physically violent with Heard. Heard is countersuing for $100 million and claims she was only ever violent with Depp in self-defense or defense of her younger sister.
The trial has lasted six weeks during which both Depp and Heard spent about four days each on the witness stand undergoing cross-examinations, with Depp taking the stand one final time as a rebuttal witness.
Where Do You Get Justice
There are really two juries to be convinced.  One is in the court of public opinion which is where Depp needs to win in order to retrieve his popularity, career, and future earning potential. And I guess the same could be said for Ms. Heard.  Most observers suggest Depp has already won that case.  (Do you agree?)  Does it hurt his potential public opinion victory by not showing up for the verdict? (he's playing guitar with Jeff Beck at Albert Hall In London, England)
The other jury to be convinced is a seven-person civil jury of five men and two women who deliberated for about 12 hours over three days before reaching their verdict.
Jury Drops The Hammer On Heard
And that verdict is....Amber Heard did indeed and with actual malice, defame Johnny Depp on every charge and every count as demonstrated with "clear and convincing evidence".  (Somewhere Jonny Depp is dropping the mic, probably in order to pick up a second bottle of champagne).  The jury awarded Johnny Depp 10 million in compensatory damages and 5 million in punitive damages...which the judge said was statutorily limited to 350-thousand dollars.
As to Heard's accusations against Depp, the jury found only one charge of guilty based on something Depp's agent (not Depp himself) said in a British newspaper, and for that, the jury awarded her 2-million dollars in compensation and nothing in punitive damages.
What Now
The trial is over and the circus has left town.   "Jack Sparrow" is the Captain of his ship once again...his EX will walk the plank into an ocean of public mistrust and humiliation... but at least "Ms.Mera" will take the plunge in a 2-million dollar personal flotation device.
So Yakima, did you call it?  Did you think it would be a total victory for Johnny Depp or did you think it would end in a draw with no money being awarded?  Let us know your thoughts...cuz you know you've been watching!
."}" data-sheets-userformat="{"2":33554688,"11":4,"28":1}">