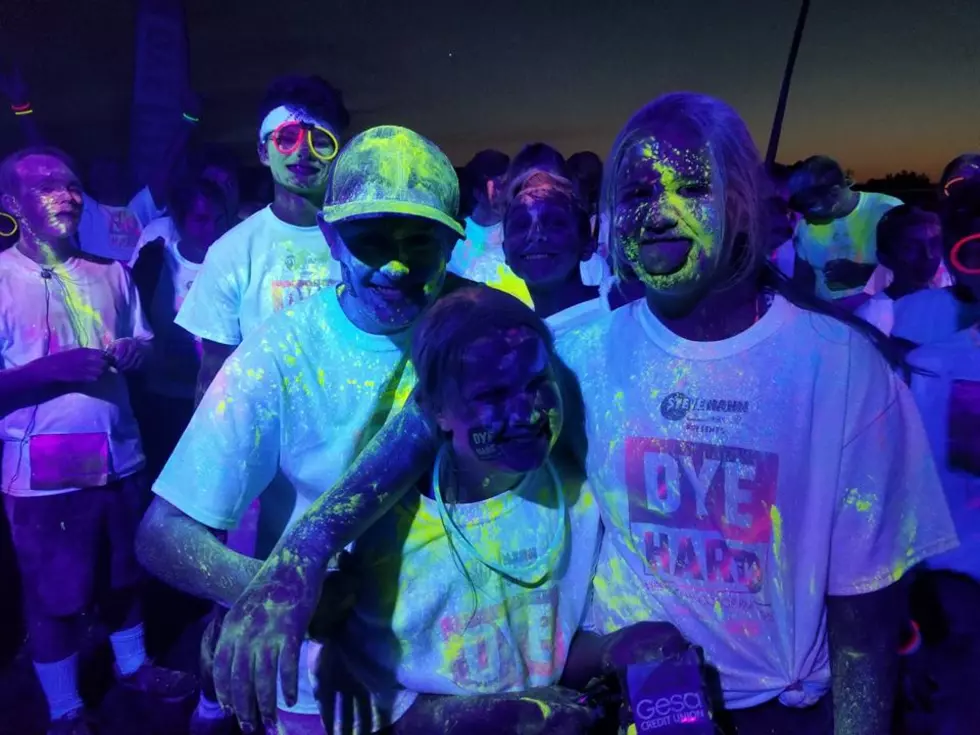 Heavy Smoke Postpones the Dye Hard 5K Scheduled for This Saturday
Photos by Sarah J
Saturday, August 14th 2021 was going to be wild! If you haven't been to a Dye Hard 5K race, you've been missing out. The Yakima Sports Commission was set to host their third Dye Hard 5K at the SOZO Sports Complex however today it was decided that the smoke is just too thick. It's not safe for anyone to be out for extended periods of time right now so the new date has been announced.
Saturday, August 28th 2021.
This race takes place in the evening as the sun sets. Why? Upon signing-up for the race, part of your package contains bags of powder. When the darkness hits the backlights turn on and the glow begins! The pictures are insanely cool and the more stuff you wear that reflects off backlights the better. I'm still searching for the perfect outfit and NOW you've got a bit more time too!
Though it's called a race, you don't have to run. You can walk and even bring the kids. Each station you pass through will also throw out colors and there will be a photo booth available to capture photos. Once the race is completed you'll receive a really nice medal and if old enough, you can enjoy a drink in the beer garden. Music will be playing and we can cut loose while even more powder flies through the air. It's a perfect way to blow off some steam and capture some incredible memories. PLUS, stay tuned for a chance to win some tickets to bring your crew!
Dye Hard 5K's of the Past