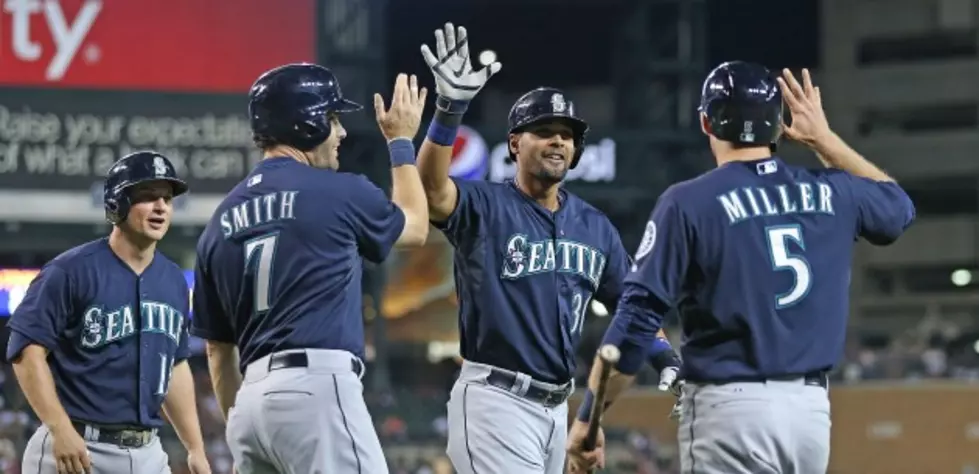 Gutierrez Grand Slam Sends Seattle Past Detroit, 11-9
getty image
DETROIT (AP) — Franklin Gutierrez's pinch-hit grand slam in the eighth inning lifted the Seattle Mariners to a wild 11-9 victory over the Detroit on Tuesday, pushing the Tigers one loss closer to a trade deadline that could have drastic consequences in Motown.
The Tigers had come back from a 5-1 deficit and led 8-6 when Neftali Feliz (1-3) allowed five runs in the eighth. Feliz, who was picked up by Detroit on July 11 after refusing a minor league assignment from Texas, allowed a run on a wild pitch before giving up Gutierrez's opposite-field drive. There was no activity in the Detroit bullpen as Seattle rallied.
Joe Beimel (1-1) got the win in relief, and Carson Smith got four outs for his eighth save.
Seattle's Nelson Cruz and Detroit's J.D. Martinez each hit long home runs to center field in the third.