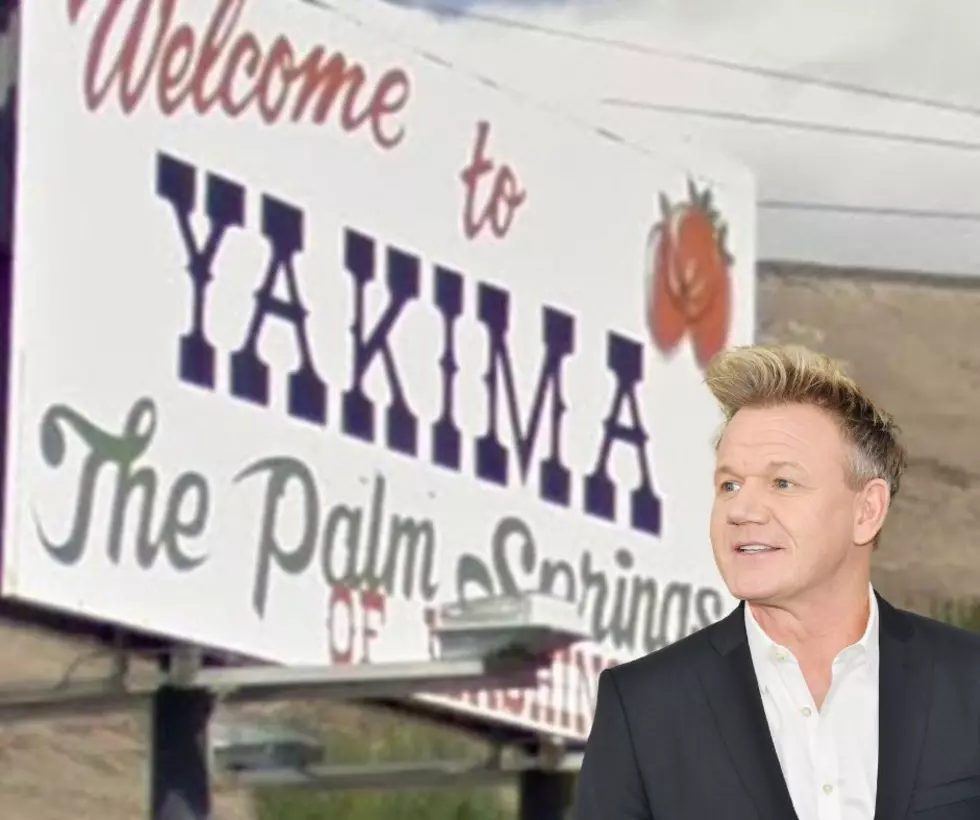 5 Homegrown Restaurants in Yakima Gordon Ramsay would Love
Yakima DME Canva
When it comes to the best food in Yakima you don't have to look far, it may feel like a small city but it's loaded with flavor. Yakima is home to some of the best Mexican food, barbecue, burgers, and more in all of Washington. However, it doesn't get the recognition it deserves.
So let's take a look at the five homegrown restaurants that would make Gordon Ramsay fall in love with the Yakima Valley the same way it made us fall in love. What makes a homegrown Restaurant, the locals, the food, and the love of community. So we dug deep and found the best of the best.
5.) Second Street Grill
Not scared to take liberties with their menu, Second street grill has reinvented its menu time and time again bringing together medlies of different options. Dive into a bowl of yakisoba, chow down on a chicken and waffle sandwich or let your taste buds rejoice with comfort food like burgers and the most delicious fries you'll find. Second Street earned its spot being a local Yakima Restaurant. is located right where you guessed it, Second street.
4.) Water Fire Restaurant and Bar
Waterfire was a spot I'd driven past quite a few times and never thought twice about, that is until my girlfriend made reservations for us. We sat down and were in awe of the ambiance of the restaurant, it was classy, beautiful, and well kept. That was only the looks, when the food hit the table it was game over. We dug in and with more than enough food to take home we scarfed it all down in no time. Created in Yakima, and perfected in Yakima this restaurant is one top chef should keep an eye on.
3.) Cowichie Canyon Kitchen 
The first time I ate at Cowichie canyon I was in Yakima for the very first time, not sure what to expect with all the rumors and nasty stories I didn't think Yakima would have fine cuisine. That was an assumption that was proven to be nothing but false and negativity spread by others. It was eye-opening to bite into that steak and see just what Yakima had to offer. Life-changing food, amazing chefs, and restaurants that deserved to be showcased for the blood sweat, and tears that have gone into building their house. Cowichie Canyon Kitchen is named after...you guessed it the Cowichie Canyon in Yakima, you don't get more local than that.
2.) Crafted
My first introduction to crafted was waiting in the restaurant with a line out the door, I thought to myself "No place is worth this wait." Boy was I wrong, Crafted is named perfectly with each chef having mastered their craft, food cooked to perfection, and perfectly made drinks. To think it only exists in Yakima is mind-blowing, master chefs from around the world including Gordon Ramsy should be traveling here to get their hands on this food.
1.) Los Hernandez Tamales 
Los Hernandez seems like one of those hole-in-the-wall restaurants you'd find in any big city. However, Yakima may seem pretty big but it's actually smaller than you might think. Everyone knows everyone, and anyone who lived in the Yakima Valley has been to Los Hernandez Tamales. Why is that? Because they arguably have the best Tamales in all of Washington. Even winning a James Beard award for their delicious recipes and amazing food it's no secret that Yakima is proud of this restaurant. It's continued to grow in the Valley now having multiple locations but it's still a homegrown Restaurant you can only find in Yakima.
CHECK IT OUT: See the 100 most popular brands in America
What Are the Signature Drinks From Every State?