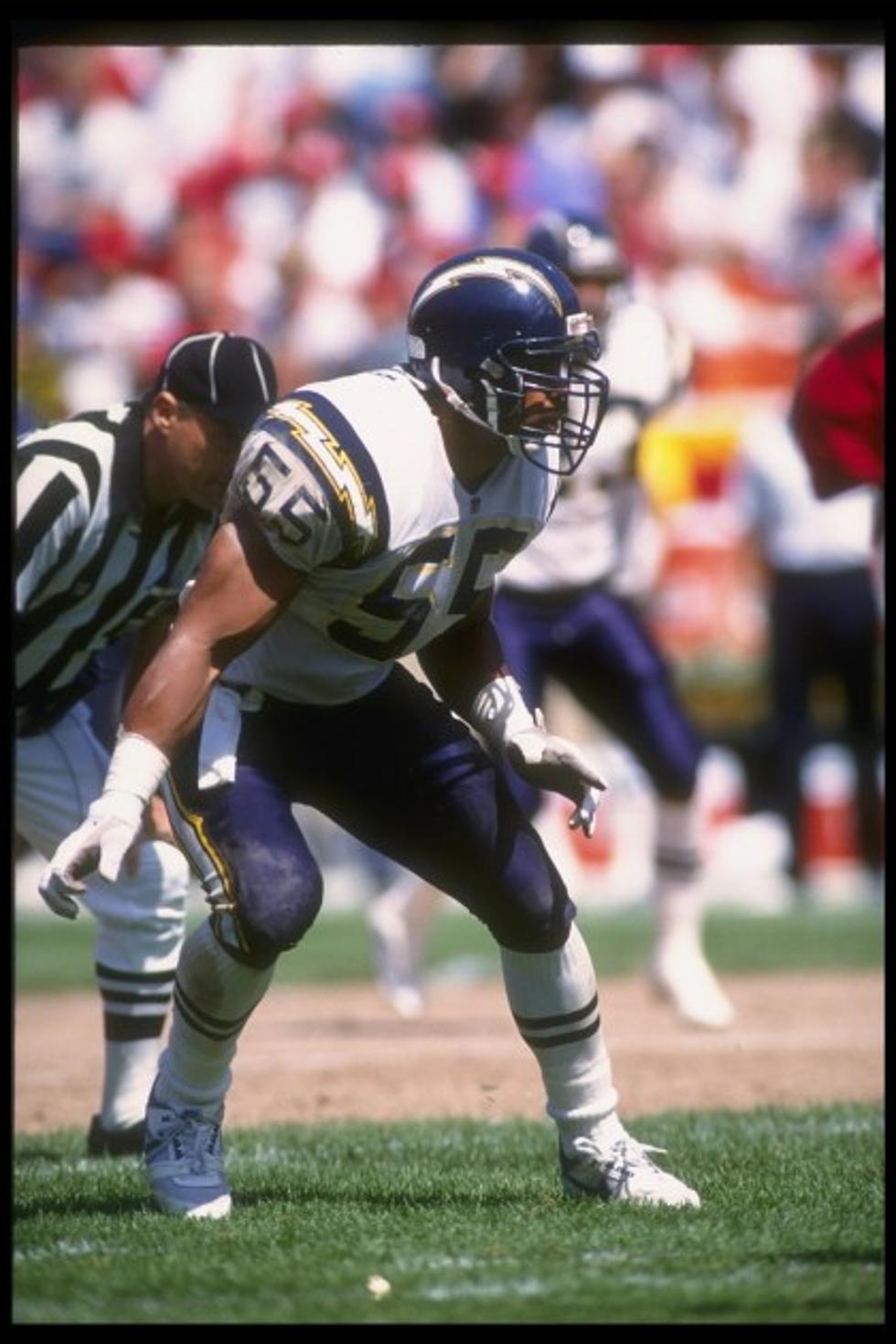 Former NFL Star An Apparent Suicide
Former All-Pro linebacker Junior Seau was 43. Police in Oceanside, California responded to the report of a shooting at Seau's home after receiving a 911 call at about 10am.  NFL.com reports Seau died from a gunshot wound to the chest.
Seau played college football at the University of Southern California, and went on to a stellar career with the San Diego Chargers, also playing in Miami, and closing out his career with New England in2009.
Chargers president Dean Spanos said: "I can't put into words how I'm feeling right now. I'm shocked and devastated. Junior was my friend. We all lost a friend today. Junior was an icon in our community. He transcended the game. He wasn't just a football player, he was so much more. He was loved by everyone in our family, our organization and throughout the NFL. This is just such a tragic loss. One of the worst things I could ever imagine. My prayers go out to Junior's family. It's heartbreaking."
While with the Chargers, he regularly made life miserable for Seattle Seahawks quarterbacks when Seattle played in the AFC West.