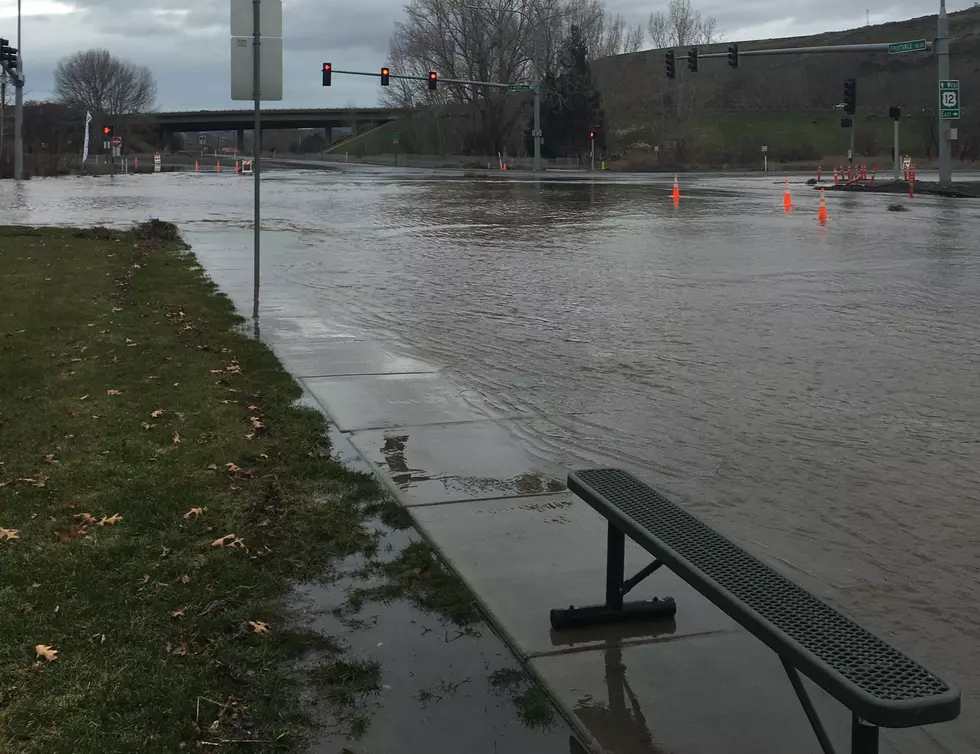 Flooding Concerns Minimal in Yakima
Mike Bastinelli
Volunteer teams with the Yakima Office of Emergency Management are working every night this week watching area waters for any signs of flooding. Horace Ward Senior Emergency Planner says the 4 teams started work over the weekend as temperatures were on the rise with lots of melting snow. However Ward says the concern about flooding throughout the county this week is minimal. In fact he says many of the creek beds around the valley are still muddy or dry and of no concern. Much of the snow around the area has melted but there's still a potential for a rise in water the reason the teams are monitoring the streams and creeks this week especially in areas like Cottonwood and Wide Hollow areas where the valley traditionally sees minor flooding.
It's the Washington Cascades that could create some flooding problems in the valley because of the large amount of snow and warming temperatures. Ward says while they're watching streams and creeks they're also watching the Yakima and Naches Rivers. So far there's no indication any flooding will happen this week or next week but the rivers may rise because of the melting snow.
Moderating temperatures with no major rain is in the long range forecast for Yakima for the next month which ward says means no big flooding expected but he says anything can happen and forecasts can change.
He recommends those in flood prone areas to always be prepared and if you live in flood prone areas make sure you sign up for Alert Yakima a system in which you can be notified in case of flooding or other emergencies.