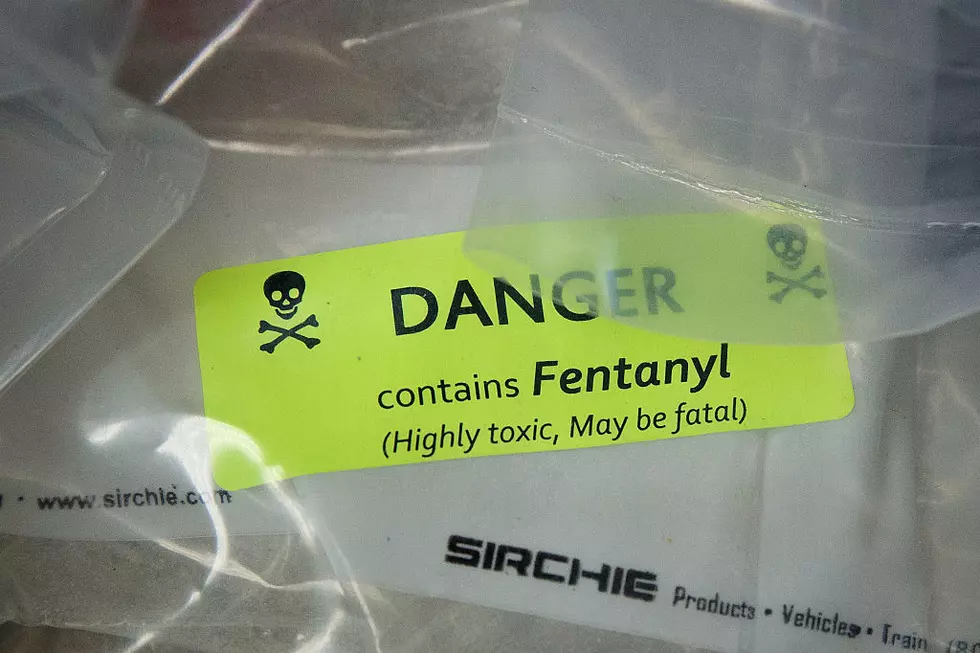 Heartbroke & Helpless,Yakima Lady Loses Brother To Fentanyl
Getty Images
There's a story we have to share with you today that's important for you to hear.
It's a story of loss and a warning of danger. It's the sorry of opioid addiction and death by fentanyl.
Opioid Addiction
Opioids are a class of drugs naturally found in the opium poppy plant that work in the brain to produce a variety of effects, including the relief of pain.  Opioids can be prescription medications often referred to as painkillers, or they can be so-called street drugs, such as heroin.  Whether used to get a recreational "high" or legitimate pain relief, opioids are extremely addictive and sooner or later, constant use ca lead to abuse and addiction.
Prescription drugs such as OxyContin and Vicodin can lead to fentanyl use, a synthetic opioid 50–100 times more potent than morphine and judged to be the cause of death in the majority of two dozen drug overdose deaths in Yakima County so far this year.
Hitting Close To Home
Yakima's Megan Tweedy knows all too well the dangers of fentanyl.  She lost her younger brother Jeff to drug abuse.  She describes him as a fun, funny, outgoing, family man, with two great kids, a responsible position at work, and living the kind of life that enabled him to conceal his problem for too long. His addiction was not to chase the euphoria of the high but to stave off the crippling hunger and incapacitating pain of the withdrawl
Megan said she and a group of caring friends and professionals reached out and tried to steer her brother to a different path but he refused and a short time later he died of an overdose.   Megan message is that anyone can quickly become a vicitim noting her brother was not a street person, not a stereotypical junkie, but a lost soul, a loving brother and dad.
Listen To One Family's Truth
Accompanying Megan Tweedy on the radio this morning was Police Detective Erik Horbatko.  He deals with drug crimes addiction everyday.  Here are their thoughts
KEEP LOOKING: See what 50 company logos looked like then and now