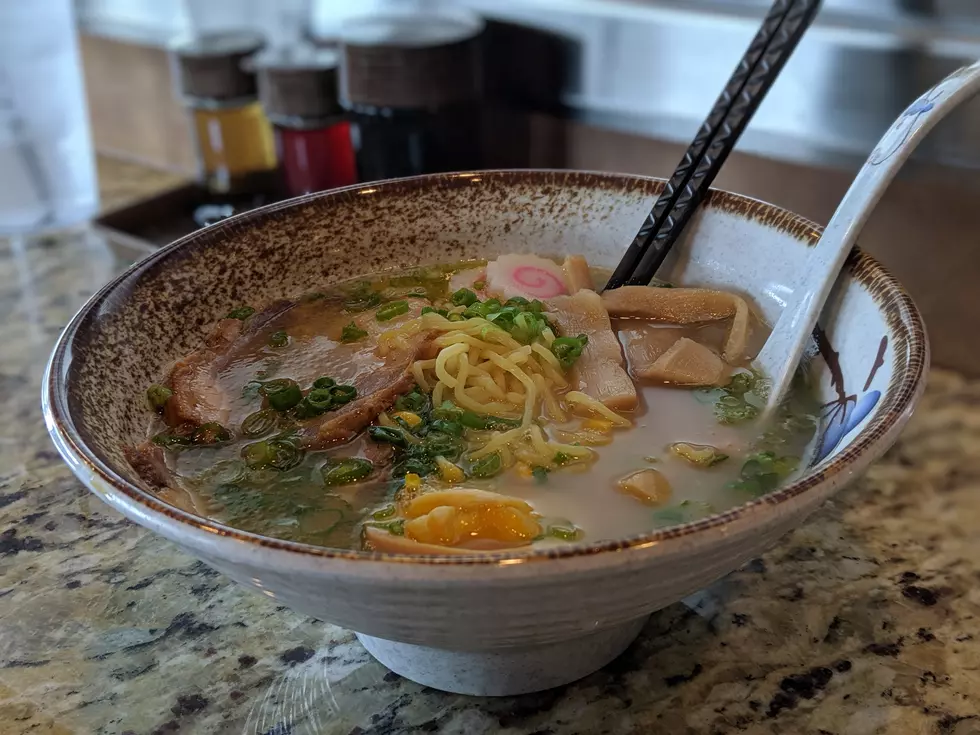 New Ramen Restaurant Now Open in Yakima
John Riggs, Townsquare Media
Take everything you knew about Top Ramen and Cup-'o-Noodles and toss it out the proverbial window. A legit ramen restaurant opened in Yakima and it's exactly what Yakima has been needing for the past several years.
Captain Crab & Ramen is now open on 72nd and Tieton, next to Dominos. If all you've ever known is instant noodles, you'll be in for a pleasant surprise.
This place has several varieties of ramen on the menu from shoyu to tonkatsu to miso and more. If none of those terms sound familiar, it's all good. You really can't go wrong with any of them.
Along with ramen, they also offer other items like takoyaki (fried octopus balls - they're actually quite tasty), Japanese-style steamed buns and a lot more.
They also have a seafood boil-type selection where you get crab, shrimp, corn, sausage and more all boiled all at once. I didn't get a chance to try this, yet, but looking forward to on my next visit.
They're still in the soft-open phase as of typing this so some selections aren't available just yet, but there's plenty to choose from. I encourage you to check it out next time you can.