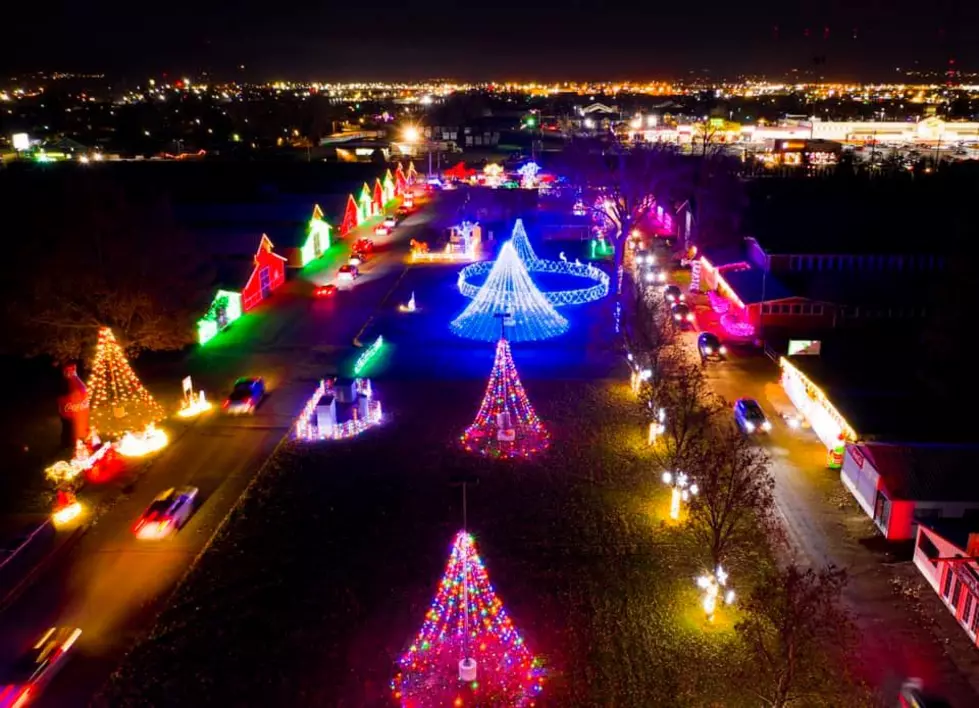 Official Review of the Holiday Light Fest is a Must see in Yakima!
Credit: Sean Davido, Clem See, Angel Madrigal, and Jeremiah Urlacher from YV-Tech's drone class
The Christmas season is in full swing around the Yakima Valley, and families everywhere are celebrating Christmas traditions together again. Some celebrate together for the first time since covid started, bringing back old family traditions and fun. However, some of the traditions started during covid are ones we look forward to now every year.
This of course includes the Holiday Light Festival happening down at the Central Washington Fairgrounds. 3O miles worth of lights strung up around the fairgrounds finding different themes and beautiful sights.
Is It Worth The Money?
Some families have been asking if this is worth adding to their holiday budget. Some argue that it's just a bunch of lights however, it is so much more. After taking a trip myself through the Fairgrounds and I can tell you without a doubt it is worth it. Even if you haven't gotten a chance to go yet, this is a Christmas tradition for any family, big or small. You can pack all the kids into the car or your fur babies and drive around listening to Christmas Music and seeing all the beautiful details in the lights. Not to mention there's something for everyone, old-fashioned Christmas, a Grinch Christmas, and even a Dino Christmas.
When Does it End?
Well, that's a good question, the event has already kicked off, and there's only a limited amount of time before it's over, so you have to head out now and check it out. Operating days are as follows,
December 8th - December 11th
December 15th - December 18th
What time is it open?
The gates open at 4:30 and the event officially starts at 5:00 pm and will go on until 9:00 pm
They also serve hot chocolate and have some other great Christmas snacks that you can buy while all in the comfort of your car, of course, you're also allowed to bring in your own snacks to enjoy while gazing at the beautiful lights.
Check out some of the Pictures below!
In order not to spoil all of it we'll only share some of the pictures with you to insure that you get to enjoy the rest of it yourself, and don't forget, you can win tickets from us by checking out the link below!
Holiday Light Fest
LOOK: 15 Unconventional Christmas Albums From the Past 50 Years
LOOK: See what Christmas was like the year you were born