Washington Needs Adult Only Nights at Amusement & Water Parks!
Canva
I live by the motto, "you only grow old when you stop laughing." What you're doing doesn't matter as long as you enjoy yourself, do not hurt anyone, and laugh. The problem with this scenario is that we are indeed growing up! And it's hard to have as much carefree fun when you have to be a responsible adult.
I do not have kids, but some of my close friends do, so I've heard how difficult it can be to cut loose. But what if there were places meant for adults to cut loose and have fun like kids? Nothing naughty, just things that, when done by adults, might be frowned upon by the "adultier" adults.
In other words, I want more kid-free amusement parks. At least for a couple of hours a night, or one night a week, or heck, even a night a month, I'd be happy with that.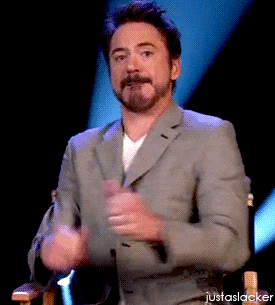 Giphy.com
I heard that a water park in Indiana has adult-only nights. Why can't we get that here in Washington State? I'd love to enjoy Wild Waves Theme & Water Park in Federal Way or Birch Bay Waterslides in Blaine without waiting in line behind dozens and dozens of kids throwing temper tantrums because the line isn't moving fast enough, and they want to go down the slide now!
I'd love to enjoy Seattle's Great Wheel without hearing crying from scared children or puking sounds from them after they've been on the Gesa Carousel of Dreams in Kennewick! Heck, I'd love a laser tag game where pistol whipping someone wouldn't be frowned upon (okay, that's a subject for a different article).
How do you feel? Should there be more Adult Only Theme Parks? Over the age of 21, and nothing raunchy, just the ability to have fun and not worry about little eyes and ears watching and learning. Let their parents screw them up in their own ways; I have to ride this lazy river!
I have talked about this idea with many people, and even my friends with children LOVE THIS IDEA! What do you think? Tap the App and send us a message letting us know!
Got a news tip? Email us here.
MORE TO READ:
Florida Man Suing Colorado Amusement Park Gets Roasted
A man from Florida visited Colorado's legendary Lakeside in 2021 and was injured on the Cyclone roller coaster. Now, he's suing, and people are giving him a very hard time.
LOOK: Oldest Disneyland Rides From 1955 to Today
Stacker
, set out to compile a definitive list of every Disneyland attraction you can enjoy today and ranked them by their age. Using real-time data from
Touring Plans
, Disney archives, and historical news releases and reviews, our list starts with exciting recent park additions and stretches back to the oldest opening-day classics. This list focuses on the original Disneyland Park, so you will not see any rides from its neighboring California Adventure located just across the promenade. Read on to discover the oldest Disneyland rides you can still ride today.
Take A Look Around This Abandoned Michigan Amusement Park
A pace that once held laughter and tons of life now sits abandoned and covered in graffiti.
7 Breathtaking Washington State Waterfalls You Must Experience
Take a road trip to these seven amazing waterfalls in Washington State