Seahawks Salute To Veterans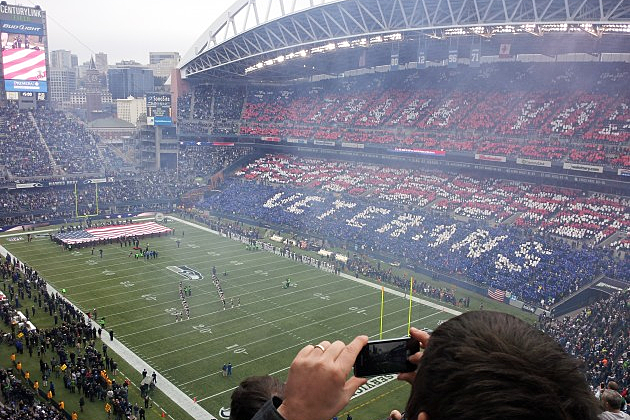 Before Sunday's Seahawks game versus the Jets, the crowd at CenturyLink Field took part in the 'Salute to Veterans.'
I was lucky enough to be present for all of the pregame ceremonies which included the flipping over of 52,200 colored cards to display the message "Thank You Veterans."
It sent chills down my back, but it got even better…
The entire team was lead out onto the field by Retired U.S. Army SGT. Erin Schaefer – a double amputee.
That was followed by the stirring ceremonial raising of the 12th Man Flag.  The honor was given to World War II fighter pilot and Ferndale native Joe Moser.
Here is the view from my seat
Subscribe to News Talk KIT on
Click this to see the official video that was shown in the stadium.
God bless our troops, past and present, and go Seahawks!