Rod's House In Yakima Needs Our Help — Drop Off Donations At Townsquare Media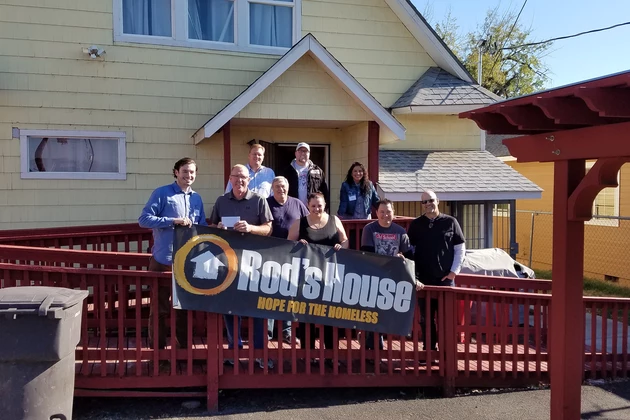 Rod's House is a fantastic place in Yakima that helps teenagers in need. They help get them the food they need, clothes and even after-school help. Rod's House is an excellent program to get teens back on track. Now they need our help.Rod's House is running low on quite a few items at the moment, and we're hoping you can lend a hand by donating some everyday items to keep the residents going.
Townsquare Media is involved with this help. You can drop off your donations at our offices at 4010 Summitview Ave. or take them directly to Rod's House, 204 S. Naches Ave. in downtown Yakima. If you need more information contact Rod's House or ask for Kelly West at Townsquare Media — 972-3461.
Here is a list of what they need:
Food Ideas
Bottled water
Individual juice packets/bottles
Cup of noodles/ramen noodles
Pop top soup, chili, ravioli or stew
Individual snacks
Protein bars
Protein Drinks
Snack bars, granola bars and protein bars
Peanut butter and jelly
Canned tuna or chicken
Jerky
Packaged nuts
Medical Supplies
Cold and flu medicine
Tylenol
Advil
Cough drops
Allergy medication
Large bandages
Ace bandages
Hygiene Products
Toilet paper
Mouthwash without alcohol
Full size bottles of shampoo and conditioner
Sun block
Chapstick
Tampons
Shaving cream
Razors
Nail clippers
Liquid hand washing soap
Deodorant
Men & Women's Clothing
Coats or jackets
Hoodies
Undershirts
Tennis shoes
Socks – black or white
Belts
Pants
Shirts
School Supplies
Paper
Binders
Spiral notebooks
Calendars for 2017 and 2018
3×5 notecards
Backpacks
Colored pencils
Markers – washable
Pens – black, red and blue
Paper & Cleaning Products
Non-latex gloves
Clorox Disinfecting Wipes
Pine Sol
Dishwasher soap
Paper towels
Grocery bags
Miscellaneous
Bus tickets
Travel or hiking gear – things you would use camping
Plastic utensils
Tents
Tarps